VS Grenier WOI 2016 Tour

eBooks, Paperbacks and Hardcovers Available
About the Book:
VS Grenier is back with another SugarPaw tale from her childhood…
Whistle Beans!
Children have a hard time learning to whistle. However, there is a secret and VS Grenier shares it in this fun SugarPaw adventure.
But how can vegetables help and what do they have to do with whistling?
Only SugarPaw and Bonnie Whiskers can tell you in their new adventure as they chase Bonnie Whiskers' pet parrot Cesar all over town.

Through exploring the world of vegetables with SugarPaw and Bonnie Whiskers, children gain a
deeper understanding of healthy eating in a fun and silly way. "Whistle Beans" exposes children to
an unexpected new way of looking at those leafy greens. While building confidence, critical
thinking skills and strong whistles. Of course, SugarPaw will be up to his usually antics and will
have kids laughing, too.

This is a book every parent should read to their children. Especially if they are having trouble getting them to eat their vegetables. Through the tale of SugarPaw, who doesn't eat vegetables we learn about the importance of vegetables. Who knows you just might learn to like your vegetables. ~themusingsofabookaddict.com

This is a great way to introduce children to vegetables. Each vegetable can help our bodies every day. I knew that carrots help your eyes, but I didn't know about the other uses for the other vegetables. As the book went on I liked that they used lettuce to wrap an ankle and lemon to get rid of mosquitoes. At the end of the book the author talks about the different vegetables that were in the book and their uses. These are great for anyone to know! Next time I get a sore throat, I will be trying some cabbage! ~Victoria Brinius (DealSharingAunt blogger)
A great book to add to my second-grade classroom library. SugarPaw does not like eating vegetables, but when he lets a friend's parrot out of its cage he needs to find a way to urge the bird back. It seems as though only "whistle beans" will do the trick. While on the adventure to find Cesar, the parrot, SugarPaw learns how different vegetables help keep his body healthy. Following the story are fun facts about the ten vegetables use throughout the book. It would be fun to have students try the different vegetables as part of an interactive read aloud in any elementary classroom. ~Yvonne Mullen's review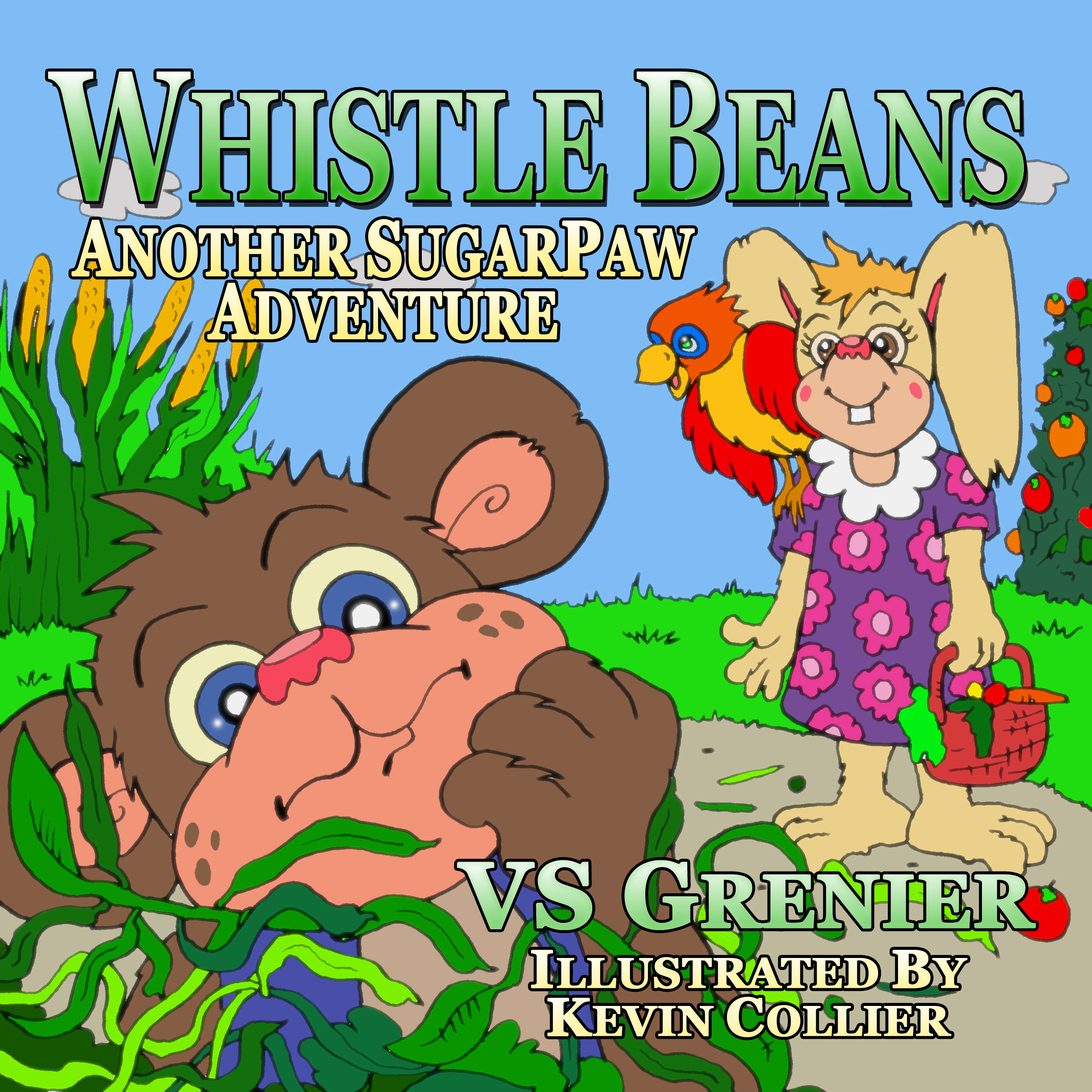 Hardcover: 32 pages

Publisher:

Halo Publishing International (July 30, 2015)

ISBN-10:

161244413X

ISBN-13:

978-1612444130


Available at Amazon.com, B&N, local bookstores and libraries.

Hear a sample of the book here!

Author Bio:
VS Grenier is an award-winning author and a Mom's Choice Honoree, who loves spinning tales from her childhood into adventures in the World of Ink for children of all ages to enjoy. When she isn't busy writing or planning community events for the St. George Book Festival, Grenier is playing dressup or having tea parties with her girls. She also enjoys taking long hikes in the desert with her miniature schnauzer, Taz.
Author Website: VS Grenier

Follow on Facebook
Other Books by VS Grenier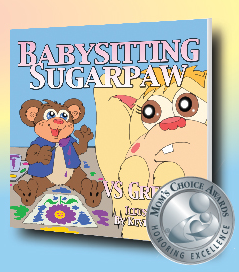 "BABYSITTING SUGARPAW is a very cute, funny, and sweet book. Kids will love it."

~New York Times Author James Dashner, author of The Maze Runner & 13th Reality series

This book will delight three to eight year old readers, especially those who like to create mischief!




Get your copy today at http://storiesforchildren.tripod.com/vsgrenier/babysitting-sugarpaw.html