Viji K. Chary WOI June '12 Tour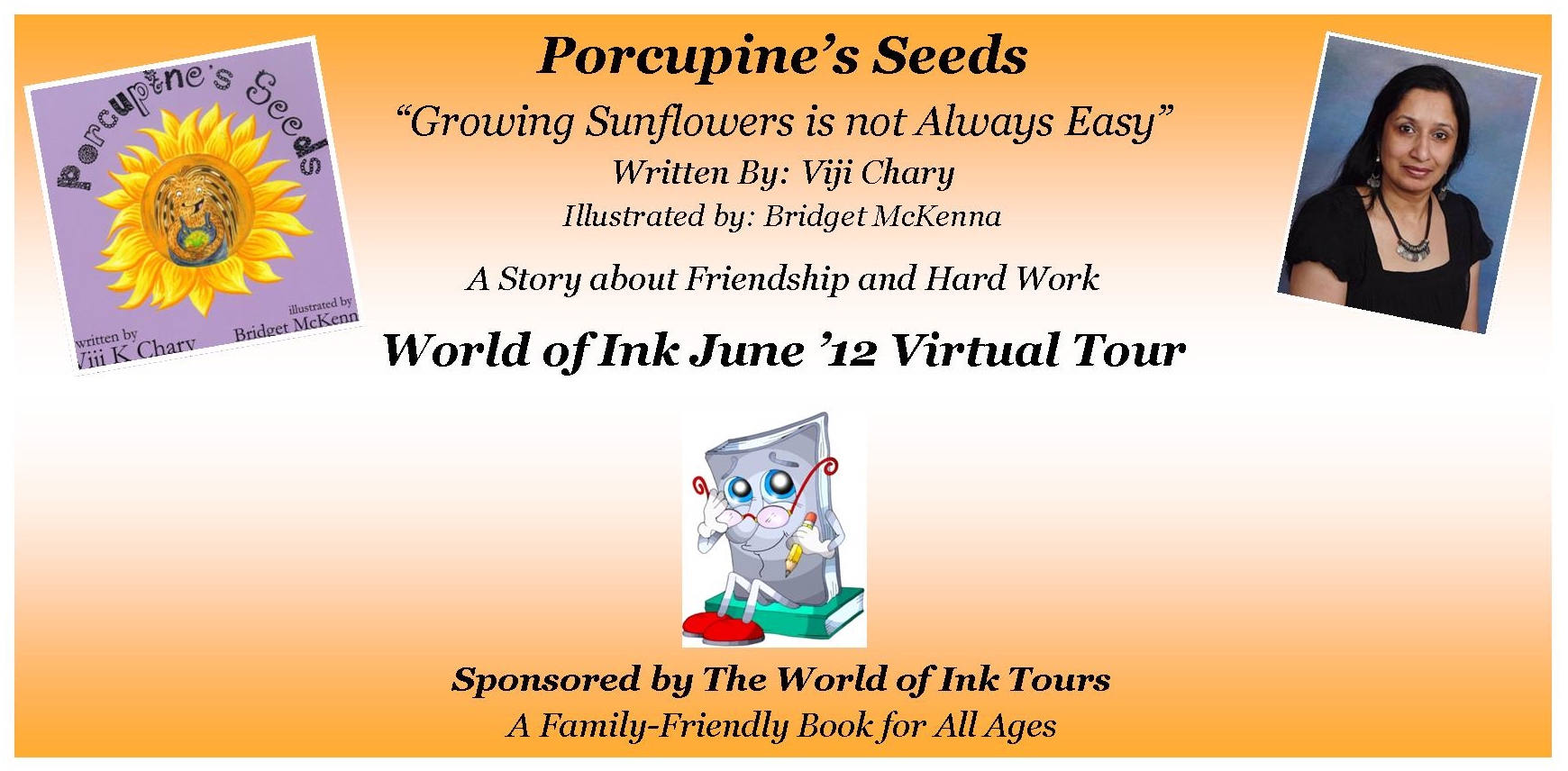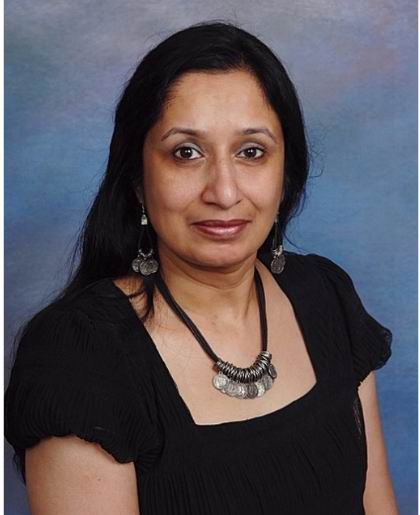 Viji K. Chary was born in India and immigrated to the United States at the age of two. Her passion for writing stories began in elementary school and has evolved from coaching children in various activities; including gymnastics, classroom activities and creative competitions. Her stories have been published in Highlights for Children, Ladybug Magazine, Hopscotch for Girls and many more.

Porcupine's Seeds
Publisher: 4RV Publishing
ISBN Number: 978-0983801849
Publication Date: February 2012
Genre of Book: Children's Picture Book
Author: Viji K. Chary
Illustrator: Bridget McKenna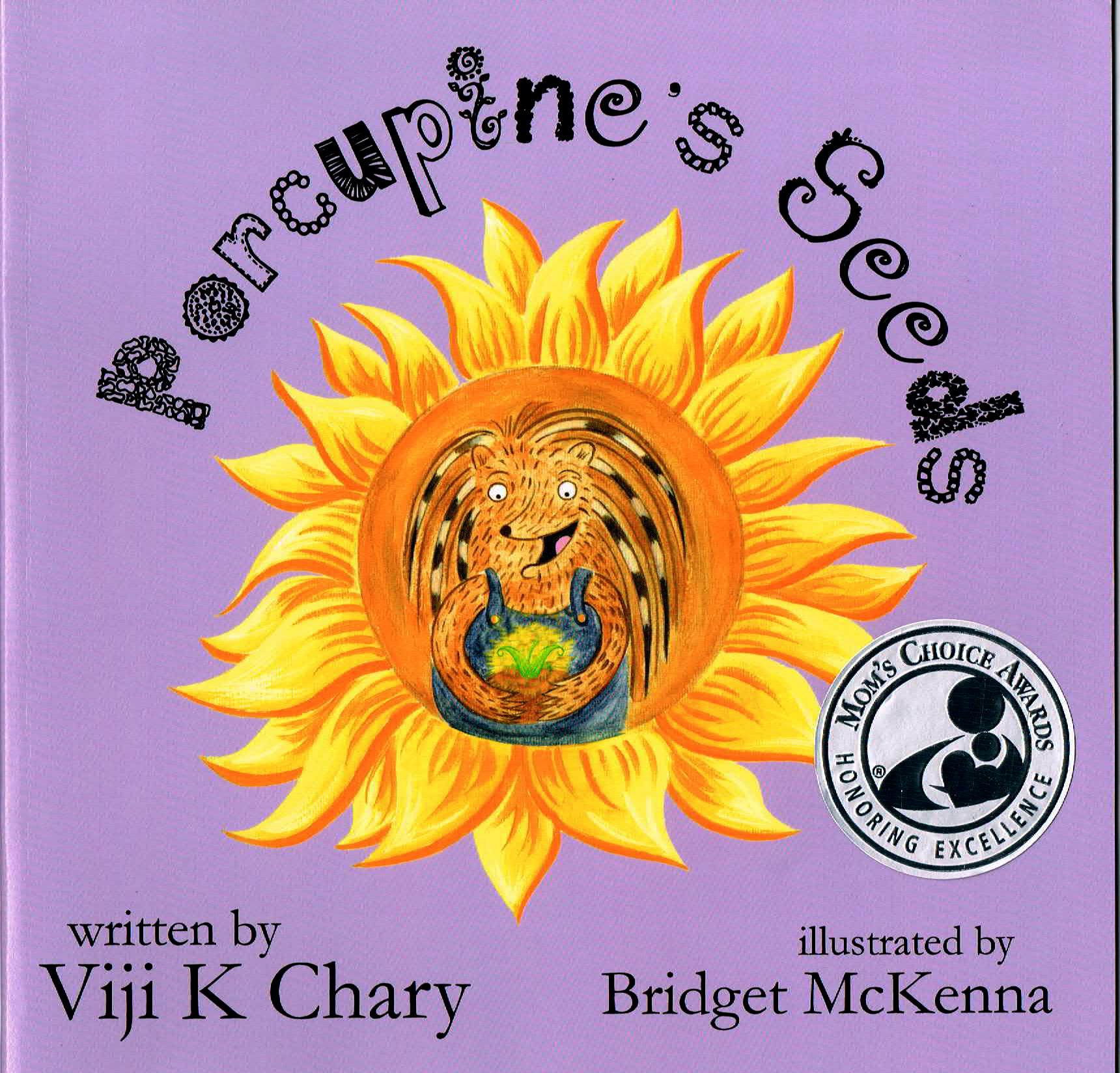 About the Book:
Porcupine longs to grow beautiful sunflowers in his garden, just like Raccoon. When Raccoon Gives Porcupine seeds, she says that all they need is soil, sun, and water. But growing sunflowers is not easy for Porcupine.
Author Website http://www.vijikchary.com
Publisher Website http://4rvpublishingcatalog.yolasite.com
Place Where Book is Available for Sale
4RV Publishing, Amazon.com, B&N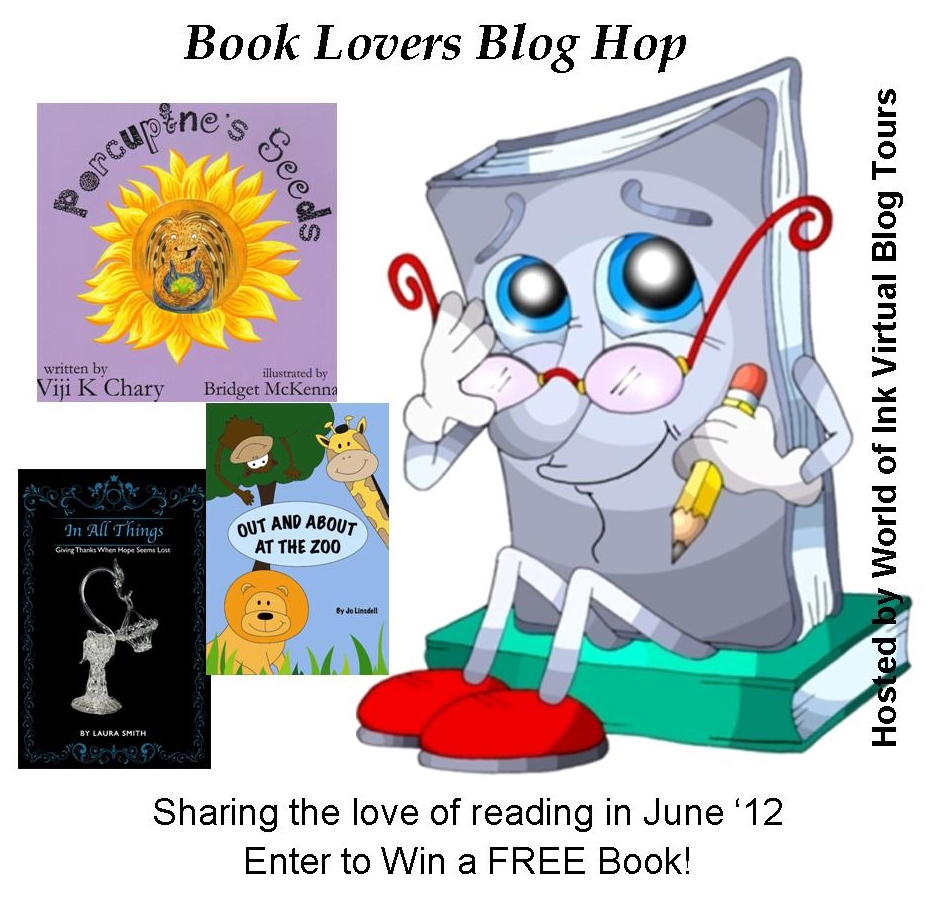 Book Lovers June '12 Blog Hop & Giveaway
Make friends, share the love of reading and be entered to win FREE books! There will be up to 3 winners during this Book Lovers Blog Hop & Giveaway. All you have to do is enter the giveaway at http://familiesmatter2us.blogspot.com/2012/06/june-12-book-lovers-blog-hop-giveaway.html
There are many ways you can enter.
1) Promote the Book Lovers Hop and this World of Ink Tour on any social network.
2) Tweet it once a day.
3) Share on Facebook.
4) Like the Book Lovers Blog post.
5) Leave a comment at the Book Lovers blog post.
Also, don't forget to follow those who have joined the Book Lovers Blog Hop. By joining the Book Lovers Blog Hop, you are automatically entered in our Book Giveaway! There will be up to three (3) winners for this June '12 Book Lovers Blog Hop & Giveaway.
Note: one book per winner.