Sherry Ellis WOI November '15 Tour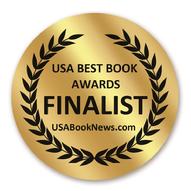 About the Book:
Ten zany birds have a party in a tree, singing and dancing. Five have stripes, three have spots, and one has purple polka dots. They're all having fun, but one by one, they become distracted.
One is frightened by a loud plane. One gets hungry. One wants to race and another needs a bath. Only one stays to sing in the tree, but who will it be?
Ten Zany Birds is a fun, beautifully illustrated picture book. As parents and teachers read, children are introduced to counting and basic subtraction skills. Whenever a bird leaves, the number of striped, spotted, and polka-dotted birds changes, teaching the application of simple classification rules.
Whimsical and entertaining, Sherry Ellis's tale of ten silly, distractible little birds is an excellent choice for both prereader storybook time and early readers.
Editorial Reviews
"Full of exceptional humor and rhyme, Ten Zany Birds is a wonderful story that offers children the chance to pay attention to detail, all while learning the mechanisms of counting and basic math in a fun, amusing way." -
Apex Reviews
"Ten Zan
y Birds" is a lavishly colorful number songbook featuring imaginary birds of fantastic rainbow hues, beautifully portrayed in bright water color pages of illustrations. The song of the "Ten Zany Birds" is in a familiar limerick -like format: "Ten Zany birds/ singing in a tree, dance at a party, happy as can be. Five with stripes, Four with spots, One with purple polka dots. A big bumblebee wants to come and play, but zooms when a black bird chases it away." The carefree, happy-go-lucky zany birds are perfectly captured in the painstakingly silly illustrations. Each bug, web, leaf, twig, and berry is as carefully drawn and painted as the unlikely, goofy striped breast feathers of the ten zany birds. "Ten Zany Birds" is a perfect counting, and basic subtracting skills teacher for young readers, as well as underlining concepts of classification rules. Plus the whimsical songs, rhymes, pictures, and lyrics are just fun and so unforgettable. "Ten Zany Birds" is a one of a kind counting songbook that also feels familiar. It is destined to be read and loved by many happy children. ~Midwest Book Review
Paperback:

44 pages

Publisher:

CreateSpace Independent Publishing Platform (May 16, 2015)

ISBN-13:

978-1497404588
Paperback $12.99
eBook $2.99
Available at Amazon.com, B&N, local bookstores and libraries.