Nicole Borgenicht WOI April '12 Tour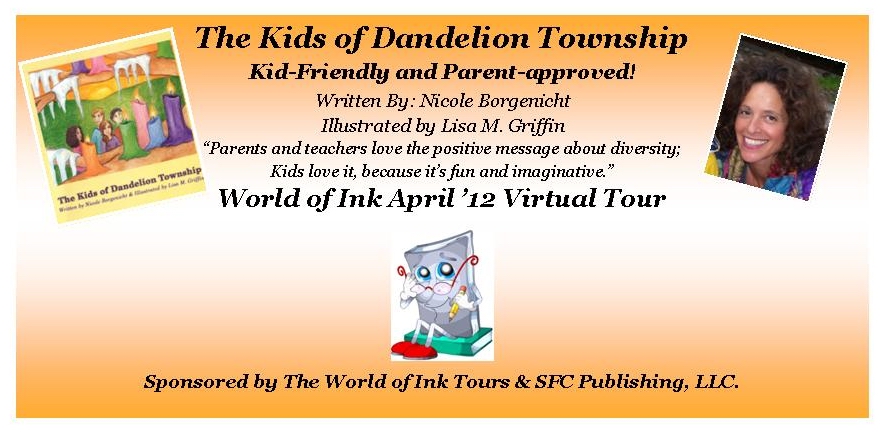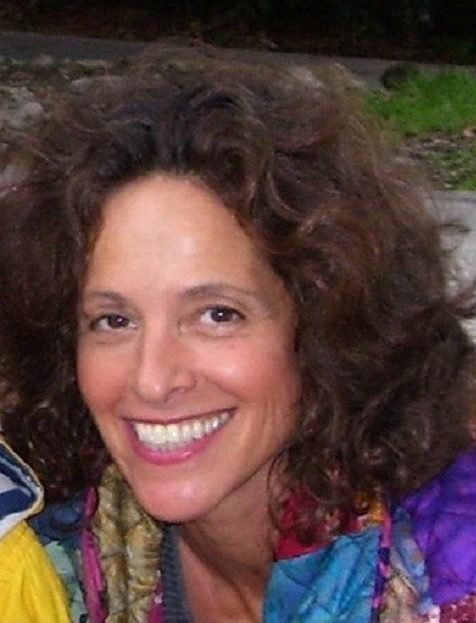 Nicole Borgenicht is a children's fiction writer. Her most recent picture book is The Bridge published by Publish America. Some of Nicole's other kid's stories have appeared in The Los Angeles Times Kid's Reading Room section, Stories for Children Magazine and LadyBug Flights Magazine. Additional works comprise poetry and essays, short stories, one act plays or articles in magazines such as Arts and Entertainment Skyline and American Fitness.

The Kids of Dandelion Township

Publisher: Create Space
ISBN Number(s): ISBN-13: 978-1466466401
ISBN-10: 1466466405
Publication Date: April 2012
Genre of Book:Early Chapter Book
Author: Nicole Borgenicht
Illustrator: Lisa M. Griffin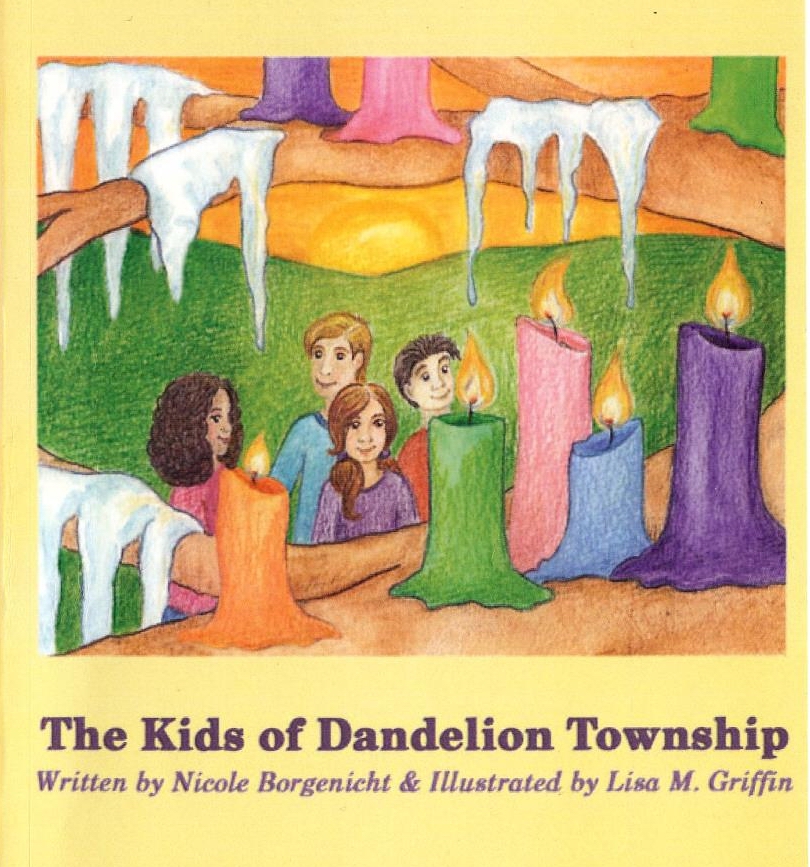 About the Book:
The Kids of Dandelion Township is a story about new friends who in the process of discovering magic together, learn about their similar emotions and different cultures. All in the context of a child's day, the kids unravel mysteries of A students, and invent ways to be creative while completing their homework assignments. Preparing the way for children to receive magic, the kids of Dandelion Township wish all children will experience it one day.

Author Website: www.nicoleborgenicht.com
Illustrator Website: www.lisamgriffin.com
Blog Address: http://lisamgriffin.blogspot.com

Twitter URL: LisaMGriffinArt

Facebook URL: http://www.facebook.com/profile.php?id=1175304813

Facebook Fan Page URL: http://www.facebook.com/pages/Lisa-M-Griffin-Illustration/126529427398885

Places where book is available for sale: Amazon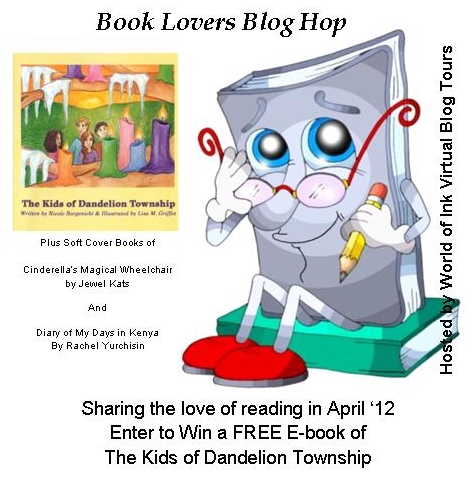 Book Lovers April '12 Blog Hop & Giveaway
Make friends, share the love of reading and be entered to win FREE books! There will be up to 2 winners during this Book Lovers Blog Hop & Giveaway. All you have to do is enter the giveaway at http://familiesmatter2us.blogspot.com/2012/04/book-lovers-blog-hop-giveaway-april-12.html
There are many ways you can enter.
1) Promote the Book Lovers Hop and this World of Ink Tour on any social network.
2) Tweet it once a day.
3) Share on Facebook.
4) Like the Book Lovers Blog post.
5) Leave a comment at the Book Lovers blog post.
Also, don't forget to follow those who have joined the Book Lovers Blog Hop. By joining the Book Lovers Blog Hop, you are automatically entered in our Book Giveaway! There will be up to two (2) winners for this April '12 Book Lovers Blog Hop & Giveaway. Note: two books per winner. One will be "The Kids of Dandelion Township"!