MaryAnn Tatro WOI September '13 Tour
Title: Milton the Square Shell Turtle
Author: MaryAnn Tatro
Illustrator: Diane Lucas
Publisher: Halo Publishing, Int.
Genre: Children's Picture Book
ISBN: 978-1-61244-103-1
Publication Date: June 2013
$11.95
About the Book:
Milton is a story of a turtle. Unlike other turtles with round or oval shells, Milton has a square shell. One afternoon, and being new to the area, he decides to take a walk to the pond to relax.
Just when he thinks he finds the perfect spot, he can't stay. Not wanting to cause a problem, he goes further up the pond, only to discover, home is the best place to relax.
Places available for sale:
http://www.halopublishing.com/bookstore
Amazon.com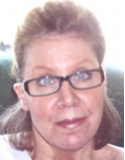 About the Author:
MaryAnn Tatro attended Southern Ohio Business College and received a degree in Office Administration and Communication. She also attended Cooper School of Art for one year and took with her a love to create, design and color. She worked several years for a publishing company in Cleveland while raising her son Ryan.
Tatro grew up in a suburb of Cleveland, Ohio, but her heart is in the country. She currently lives in Wadsworth, Ohio with her husband Dennis of 20 years and their cat. She and her husband enjoy nature walks, antiques, yard sales and being with family.