Madison Montgomery
WOI October/November '12 Tour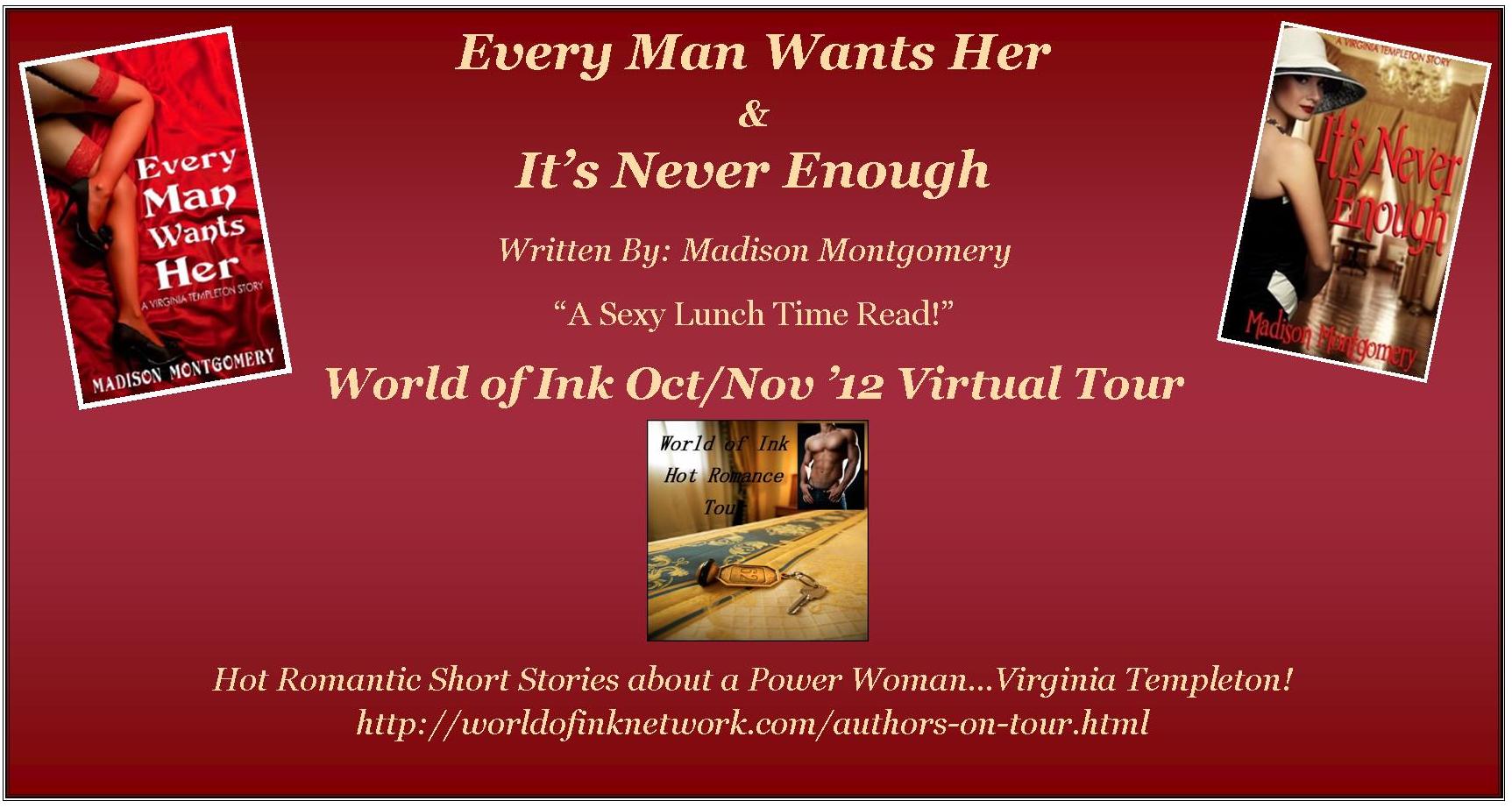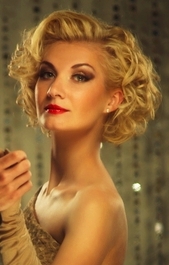 Madison Montgomery is an author, screenwriter and Internet Radio Host, her show is a A GOOD STORY IS A GOOD STORY. The first book of the Virginia Templeton series," EVERY MAN WANTS HER" is out now and her second book is scheduled to be released in Sept. The title of the book is 'IT'S NEVER ENOUGH." In November the third book of the Virginia Templeton series will be out.
Virginia Templeton knows other women want her life and men just plain want her, but she'll have to play her game carefully to get everything she wants.
These mini novels are a fast paced short sexy lunchtime stories.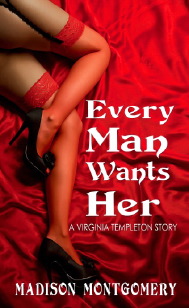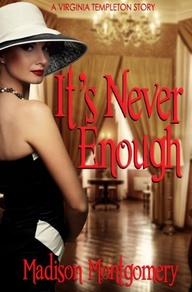 About the Books:
Virginia Templeton can turn heads in any room, and get the attention of any man she wants. She's married to a rich, powerful businessman, but she wants a divorce. She owns a luxurious condo building, complete with a dashing man to enjoy on the side, but he wants another woman...Who is the winner or is there one!

Publisher: FIDELI
ASIN Number: B008969S2S - Every Man Wants Her
ASIN Number: B0096DX1U8 - It's Never Enough
Publication Date: June 4 2012
Genre of Books: Erotic Romance
Author Central: http://www.amazon.com/Madison-Montgomery/e/B00AGB3ZPK/ref=ntt_dp_epwbk_0
Blog Address: http://booksbymadisonmontgomery.blogspot.com/
Twitter: mmontgomery369
Facebook: https://www.facebook.com/pages/Madison-Montgomery/429243733767062
Places books are available for sale: e- book
Amazon, Kindle, Smashwords and B&N