Laura Smith WOI June '12 Tour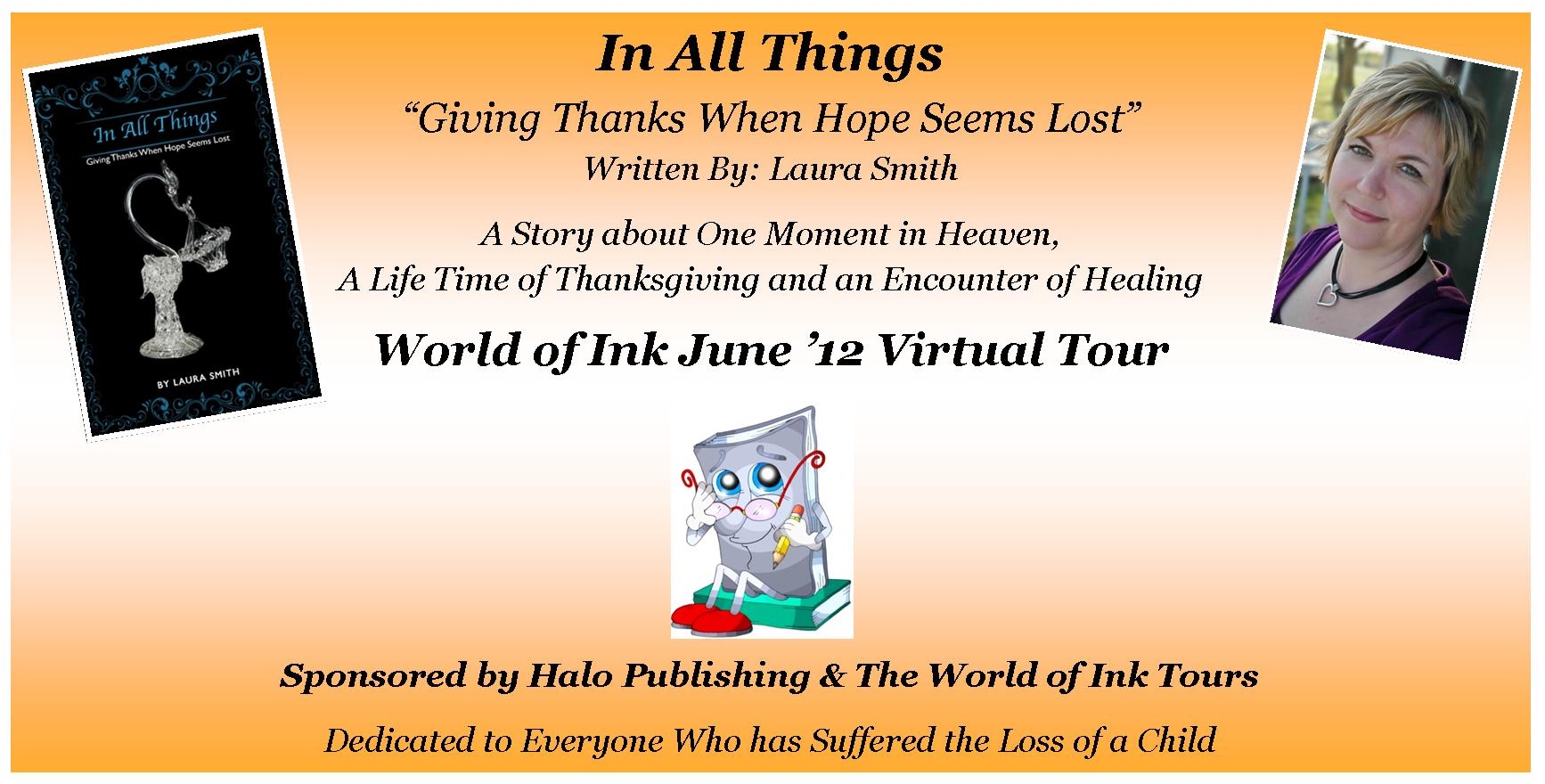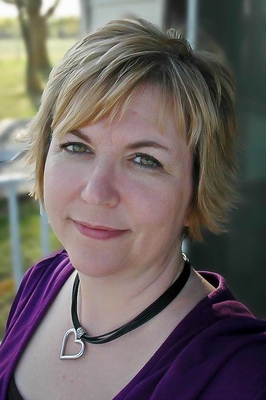 Laura Smith works as a medical coding and reimbursement specialist in Northern Minnesota. She spent her youth on a small dairy farm in Northeast Minnesota. She was married two weeks after her high school graduation. Three years and two children later, she was facing divorce and single parenthood. She moved to a college town in north central MN where she hoped to earn a degree and make a life for her and her two young daughters. There she met and married the love of her life. Together they embarked on a life together as a ready-made family facing all the challenges that comes with it. They had no idea that the life experiences they walked through early on and one life altering event would prepare them for the ultimate challenge, the possible death of their daughter.
In All Things: Giving Thanks When Hope Seems Lost

Publisher: Halo Publishing, Int.

ISBN Number: 978-1612440408

Genre of Book: Christian faith, Inspirational, Family/Parenting/Child Birth & Loss, Relationships, Memoir

Publication Date: November 2011

Author: Laura Smith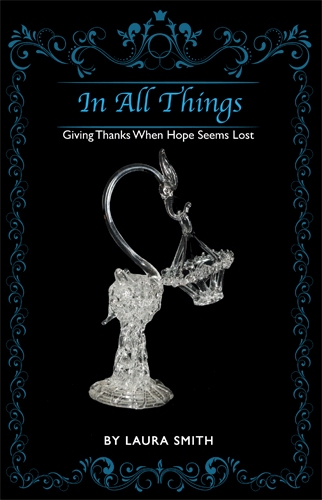 About the Book:
Experience an incredible journey that will make you laugh out loud and cry tears of joy and sorrow. Learn how one miraculous encounter with God created an unshakeable faith that would later give Laura Smith the strength to face the near death of her oldest daughter.

Twitter URL: @LauraMStorrs
Publisher website: http://www.halopublishing.com
Facebook Fan Page URL: http://www.facebook.com/InAllThings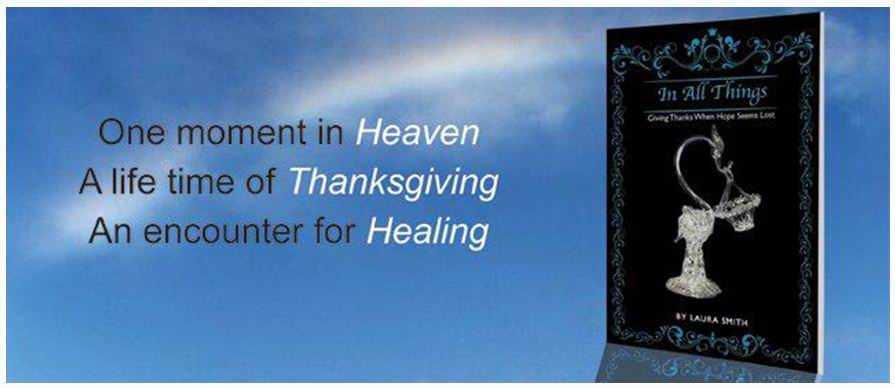 Places Where Book is Available for Sale:
Halo Publishing
Amazon
B&N
and all major book sellers
Book Lovers June '12 Blog Hop & Giveaway
Make friends, share the love of reading and be entered to win FREE books! There will be up to 3 winners during this Book Lovers Blog Hop & Giveaway. All you have to do is enter the giveaway at http://familiesmatter2us.blogspot.com/2012/06/june-12-book-lovers-blog-hop-giveaway.html
There are many ways you can enter.
1) Promote the Book Lovers Hop and this World of Ink Tour on any social network.
2) Tweet it once a day.
3) Share on Facebook.
4) Like the Book Lovers Blog post.
5) Leave a comment at the Book Lovers blog post.
Also, don't forget to follow those who have joined the Book Lovers Blog Hop. By joining the Book Lovers Blog Hop, you are automatically entered in our Book Giveaway! There will be up to three (3) winners for this June '12 Book Lovers Blog Hop & Giveaway.
Note: one book per winner.