Jewel Kats WOI Nov '11 Tour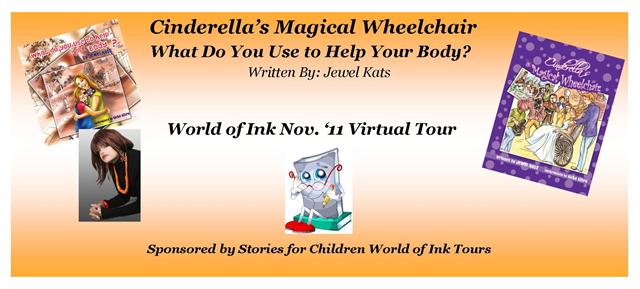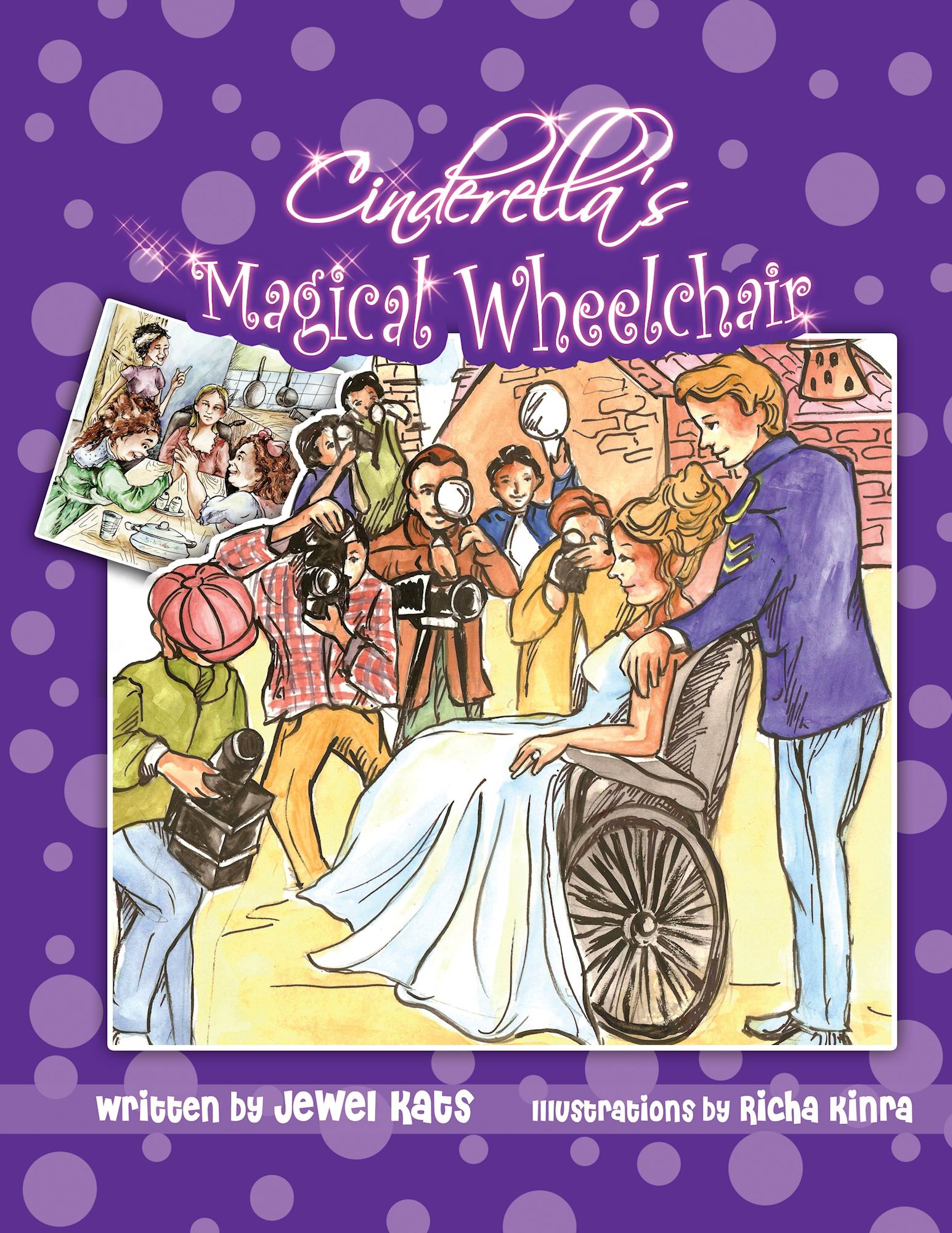 In a Kingdom far, far away lives Cinderella. As expected, she slaves away for her cranky sisters and step-mother. She would dearly love to attend the Royal costume ball and meet the Prince, but her family is totally dead set against it. In fact, they have gone so far as to trash her wheelchair! An unexpected magical endowment to her wheelchair begins a truly enchanted evening and a dance with the Prince. Can true love be far behind?
Publisher: Loving Healing Press
ISBN Number: 978-1-61599-112-9
Publication Date: May 2011
Genre of Book: Fiction / Disabilities
Maggie and Momma love going for walks. During every outing, Maggie learns about something new. Today's no different! Momma has arranged for Maggie to meet lots of people in her neighborhood. They all have different jobs. They all come from different cultures. They all use different things to help their bodies. Maggie doesn't just stop to chit-chat. Rather, she gets to the bottom of things. By asking the right question, she discovers how many people with disabilities use aids to help them out.
Publisher: Loving Healing Press
ISBN Number: 978-1-61599-082-5
Publication Date: Aug 2011
Genre of Book: Fiction / Disabilities
Author Website: www.JewelKats.com
Facebook URL: http://www.facebook.com/profile.php?id=778885013
Publisher Website: www.LHPress.com
Places where your book(s) are available for sale:
Amazon, Barnes & Noble, Books-a-Million, Chapters (Canada)
Jewel Kats, 32, is an award-winning writer. She's also one tough cookie. At the age of nine, Jewel endured a car accident. Her physical abilities altered forever. She spent weeks in the Hospital for Sick Children recovering, has survived eight leg surgeries, and currently walks with a cane. (Note: It's fashionably handpainted!) Nothing stops Jewel. For six years, she penned a syndicated teen advice column for Scripps-Howard News Service and TorStar Syndication Services. Jewel has earned $20,000 in scholarships from Global Television Network and Harlequin Enterprises Ltd. She's penned three children's books, including: "Reena's Bollywood Dream" and "What Do You Use to Help Your Body?" She calls Toronto home.