J.D. Holiday WOI Dec '11 Tour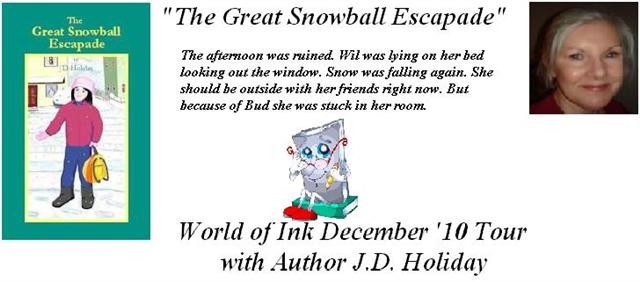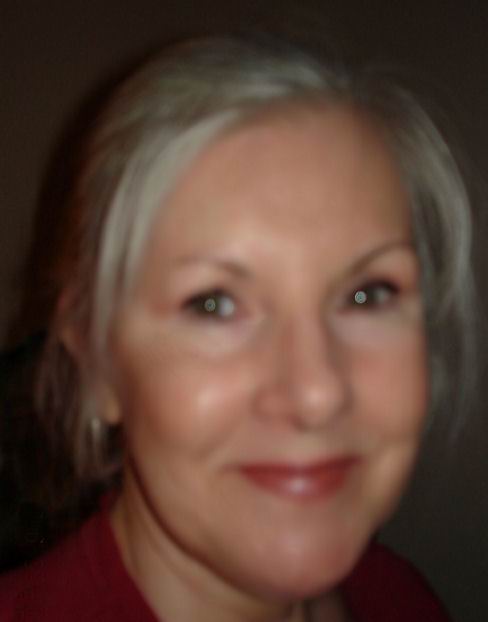 J.D. Holiday is the author and illustrator of two children's books: Janoose the Goose, picture book and a chapter book for six to eight year olds, THE GREAT SNOWBALL ESCAPADE. A chapbook of her short stories called, Trespasses was published in 1994 and she has had short stories printed in literary magazines and numerous articles about writing and publishing published. She is a member of both The Society of Children's Writers and Illustrators, (SCBWI) and Small Publishers of North America, (SPAN.) J.D. Holiday lives in the Delaware Valley of Pennsylvania.
Book Synopsis:
Wilhemena Brooks' cousin, Bud Dunphry come to live with her family. Wil, as she likes to be called, finds her pink pencil sharpener is missing after Christmas. Wil knows Bud has it! Who else would have taken it? Her mother told her to be nice to Bud and to treat him like she would like to be treated. If Wil treats Bud nicely does that change anything for her?
Publisher: Book Garden Publishing, LLC
ISBN Number: 978-0-9818614-2-5
Publication Date: March 16, 2010
Genre of Book: Children's Chapter book for 6 to 8 year olds
Author Website: http://www.bookgardenpublishing.net
Blog Address: http://jdswritersblog.blogspot.com/
Twitter URL: https://twitter.com/#!/JDHoliday
Facebook URL: http://www.facebook.com/jdholiday
Publisher Website: http://www.bookgardenpublishing.net
Amazon.com Book URL: http://www.amazon.com/Great-Snowball-Escapade-J-Holiday/dp/0981861423/ref=ntt_at_ep_dpi_2
J.D. Holiday author page at Amazon: http://www.amazon.com/-/e/B002G1GOKQ
Places "The Great Snowball Escapade" is available for sale: Amazon.com, B&N.com, Books-a-million.com, Powell's Books.com
E-books on sale at: Amazon, B&N, Scridb, LULU, and soon at Google Editions