Hope Irvin Marston WOI FEB '12 Tour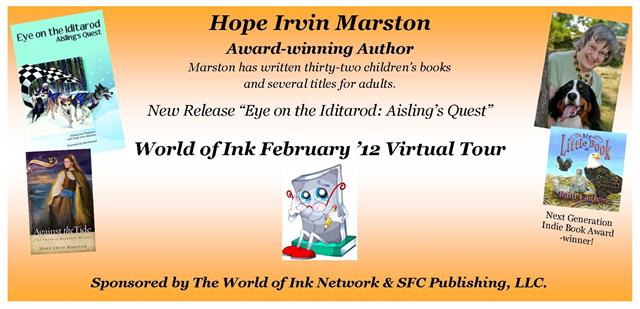 Hope Irvin Marston is a native of central Pennsylvania, the eighth child in a farm family of nine, an honor's graduate of Lock Haven (PA) High School, Milligan College (TN) and SUNY at Geneseo. She and her husband of fifty years share their Black River (NY) home with Heidi, a lovable Bernese mountain dog. A former junior high school teacher/library media specialist in Watertown (NY), Hope retired in 1990 to write full time. Her bio is listed in Something about the Author (Gale).
She is a member of the New York State Retired Teachers, the Greater Thousand Islands Literacy Council, the Jeff-Lewis Librarians Association, the Adirondack Center for Writing, the St. Lawrence County Arts Council, the North Country Arts Council and SCBWI. She organized the Black River Valley Writers Club and served as its leader for several years. Later she founded the North Country Children's Writers and Illustrators arm of SCBWI and directed the annual writing conference for five years.
In addition to writing thirty-two children's books and several adult titles, Hope has been on staff for Christian Writers Conferences at Hephzibah Heights (MA), Montrose Bible Conference (PA) and at St. Davids Christian Writers Conference at Beaver Falls, PA. She has taught creative writing workshops at Jefferson Community College, the Jefferson-Lewis Teacher Center, and the North Country Arts Council.
Her picture book series, MY LITTLE BOOK COLLECTION (Windward), has grown to eight titles thus far and has 125,000 books in print.
Hope was a book reviewer for the now defunct Provident Book Finder. She currently writes reviews for Church Libraries.
Hope does school visits from kindergarten through post-graduate college and presents writing workshops for kids and adults. When she is not researching, reading or writing, you may find her cooking or baking in the kitchen, or out walking Heidi.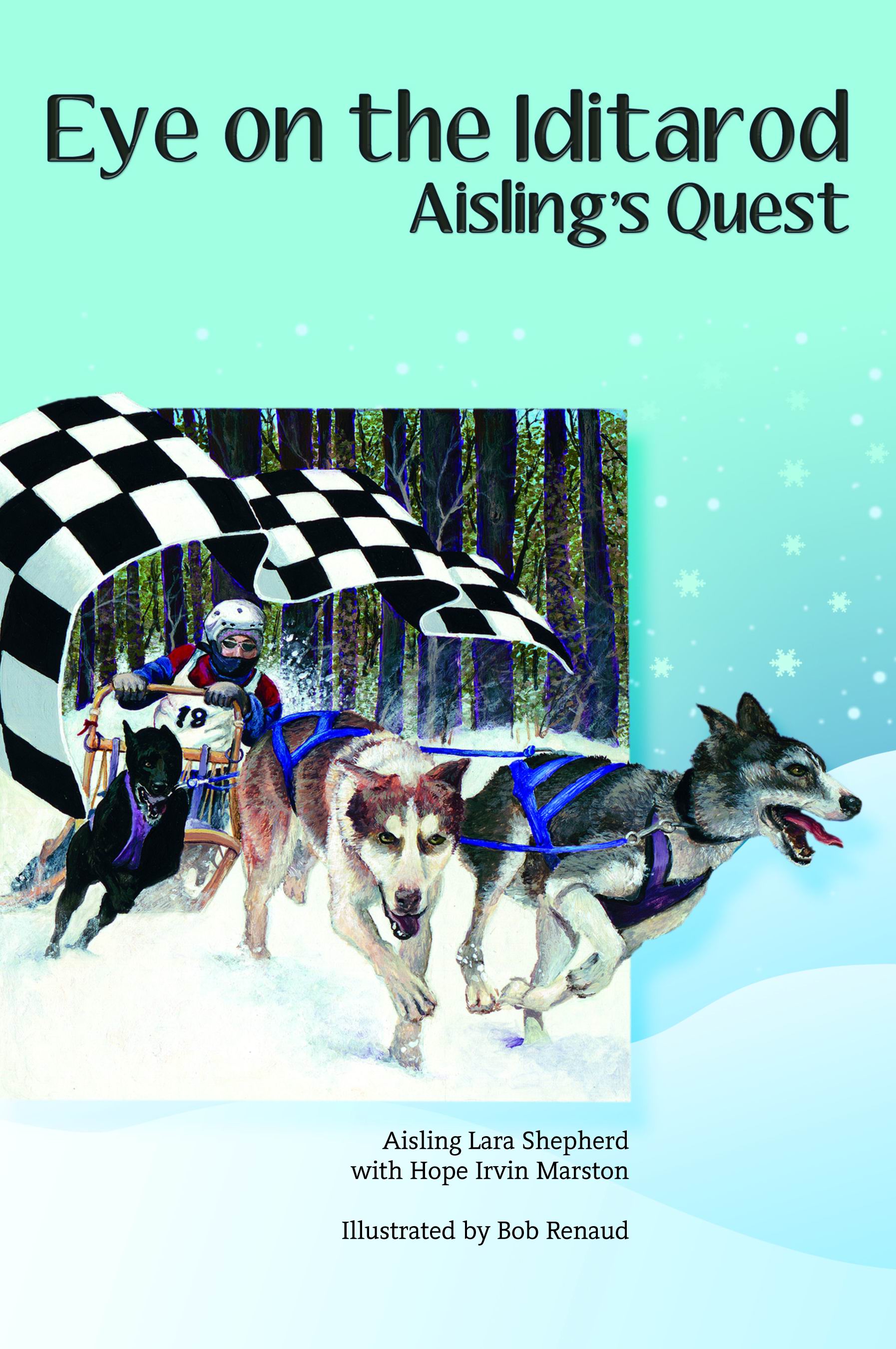 Eye on the Iditarod: Aisling's Quest - Biography, but written as an autobiography.

Windward Publishing (An imprint of Finney Company)

ISBN-13: 978-0-89317-071-4
December 1, 2011
About the Book: From the time she was three years old, Aisling (pronounced "Ashley") Lara Shepherd loved watching sled dog racing on television. Inspired by the drive and determination of the dogs and the people who race them, Aisling set out on a personal quest to one day run her own dogs in the Alaskan Iditarod race. This biographical account follows then eleven-year-old Aisling as she conquers obstacles, deals with heartbreak and loss, and achieves great victories, while keeping her eye on the Iditarod.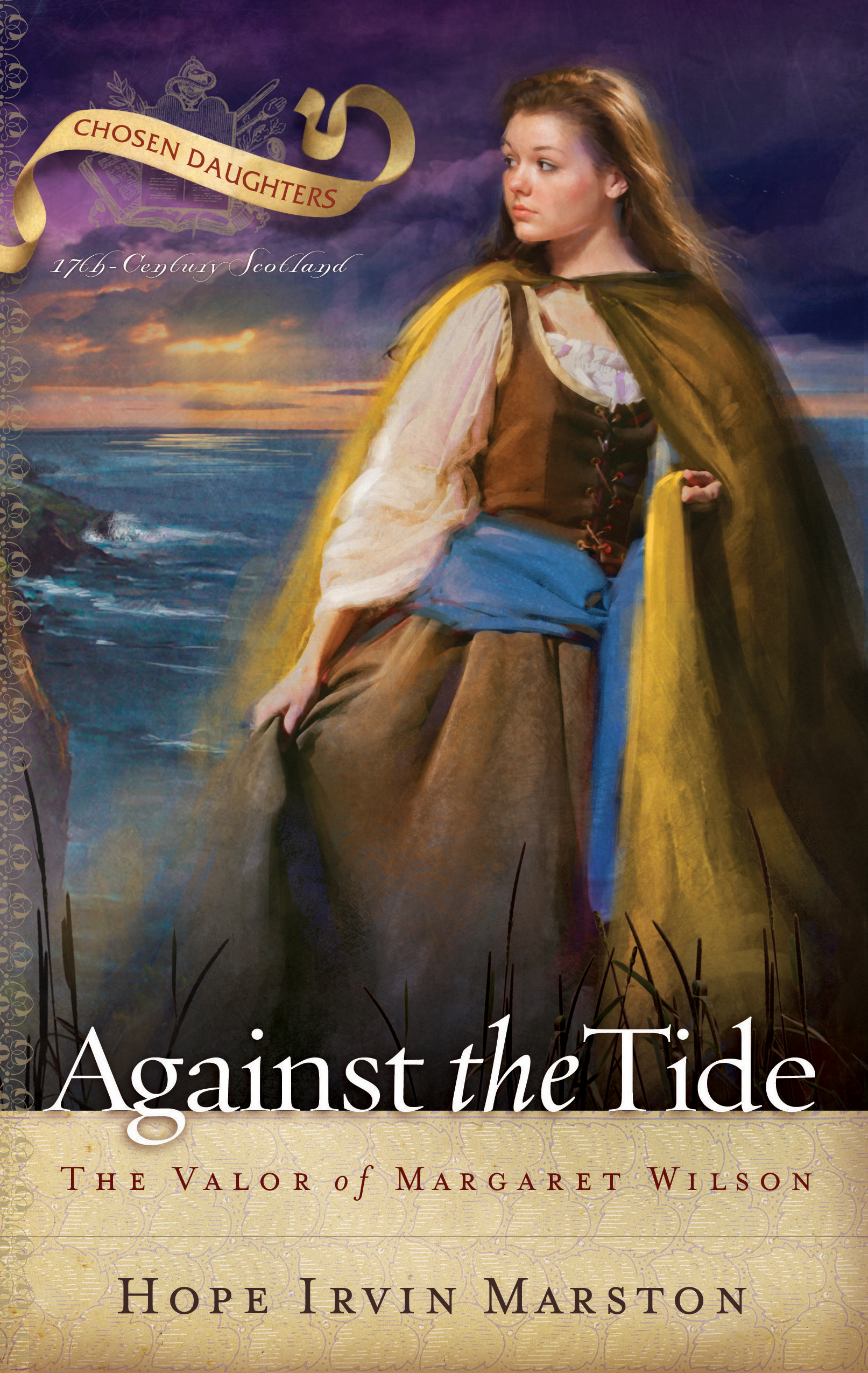 Against the Tide: The Valor of Margaret Wilson

P & R Publishing
ISBN: 978-1-59638-061-5
About the Book: Seventeenth-century Scotland is a place of cruel intolerance for te Covenanters, a people bound togethr by their loyal faith. A young, earnest Covenanter, Margaret Wilson finds hr pledged loyalty to Christ and his covenant in opposition to King Charles II's demand for her absolute obedience. Will Margaret choose to defy the autorities? Or will devotion to her family, love for her sweetheart, and hopes of future happiness rule her heart?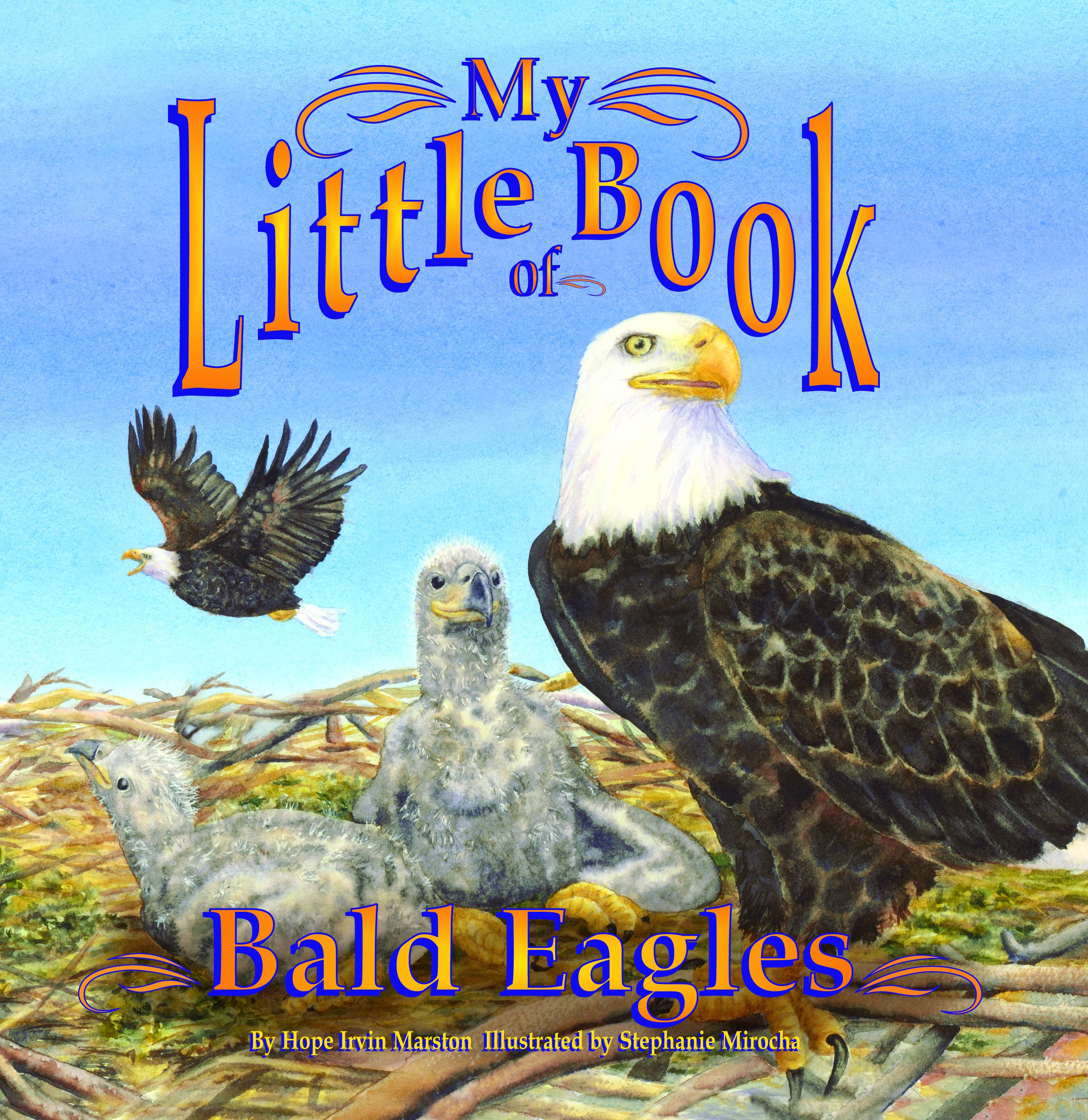 My Little Book of Bald Eagles
Windward Publishing (An imprint of Finney Company)
ISBN-13: 978-0-89317-068-4
About the Book: Next Generation Indie Book Award-winner. A Delightful story about a ne family of bald eagles. From the newborns' first flights to their own fishing adventures, this beautifully illustrated book is ideal for introducing young children to te wonders of nature.
Author Website: www.HopeIrvinMarston.com
Facebook Fan Page URL: http://www.facebook.com/events/232701476815054/
Places where books are available for sale:
www.amazon.com
www.finneyco.com
A Second Look, Watertown, NY
Arts on the Square, Watertown, NY
Marguerite's Cranberry Emporium, Lowville, NY
St. Lawrence County Arts Council, Potsdam, NY
St. Lawrence County Historical Association, Canton, NY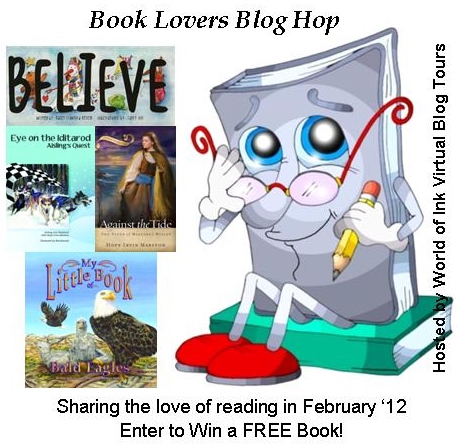 Book Lovers February '12 Blog Hop & Giveaway:
Make friends, share the love of reading and be entered to win a FREE book!
There will be up to 6 winners during this Book Lovers Blog Hop & Giveaway.
All you have to do is enter the giveaway below!
http://familiesmatter2us.blogspot.com/2012/02/book-lovers-blog-hop-giveaway-february.html