Fran Orenstein WOI May '12 Tour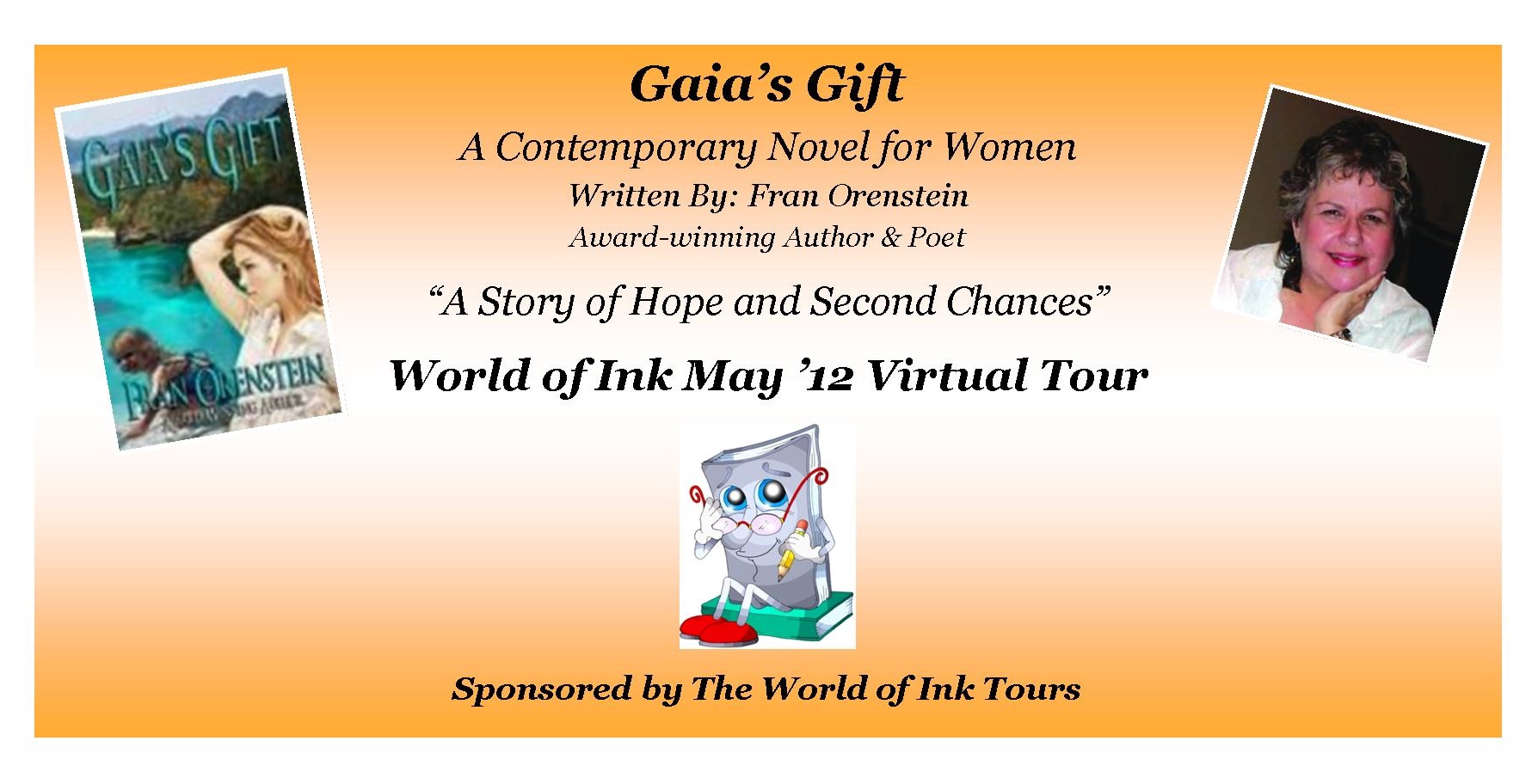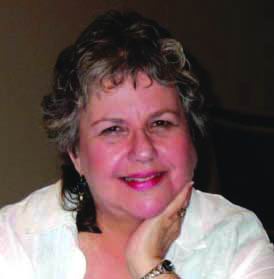 Fran Orenstein, Ed.D., award-winning author and poet, wrote her first poem at age eight and submitted a short story to a magazine at age twelve. Her published credits include a 'tween mystery series, The Mystery Under Third Base and The Mystery of the Green Goblin, a fantasy series for 'tweens, The Wizard of Balalac and The Gargoyles of Blackthorne, a 'tween fiction novel dealing with childhood obesity, self-image, puberty, and bullying, Fat Girls From Outer Space, (Sleepytown Press), and two young adult historical romances, The Spice Merchant's Daughter (Whiskey Creek Press), set in France and Prussia between 1685 and 1703 and The Calling of the Flute (Sleepytown Press) set in Lithuania in 1897.
Moving into literature for adults, prize-winning short stories and poetry have appeared in various anthologies. A book of poetry for adults is currently in the works for publication in spring 2012. Her poetry book for young children, Five, Six, Pick-up-sticks is out-of-print, but she plans to reissue it with additional poems.
Fran's first contemporary novel for women, Gaia's Gift from World Castle Publishing, is set in Southwest Florida, Gaia's Gift deals with love, loss, and survivors guilt, until an unexpected gift from the sea tosses Rachel Wells into the stormy waters of lies and deceit that could very well bring her redemption, or destroy her in the end.
All Fran's books are available in Ebook and paper back format.
Fran has been a teacher, written professionally as a magazine editor/writer, counseled people with disabilities, and also wrote political speeches, newsletters, legislation, and promotional material while working for New Jersey State Government for 22 years. She has written academically and wrote professional papers on gender equity and violence prevention, which she presented at national and international conferences. Fran managed programs for women in gender equity, early education, and disabilities, as well as serving as Special Projects and Disabilities Officer for the AmeriCorps Commission in New Jersey.
She has a BA in Early Childhood Education, a MEd in Counseling Psychology, and an Ed.D. in Child and Youth Studies.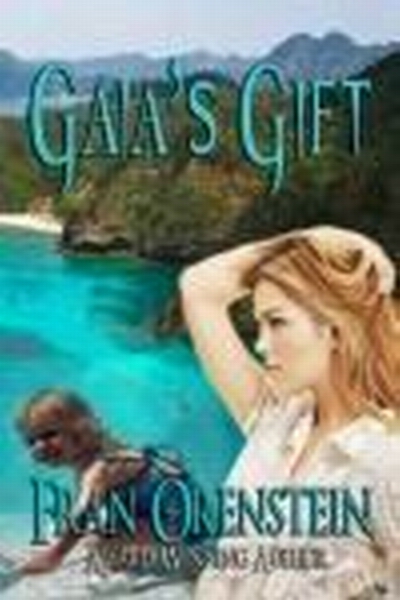 Title of Book: Gaia's Gift

Publisher: World Castle Publishing
ISBN Number:9781937593834
Publication Date: January 12, 2012

Genre of Book: Contemporary Woman's novel with paranormal overtones

About the Book:
Rachel Wells loses everything she cherishes in a brief summer storm off the coast of Florida. Haunted by the ghosts of her past and survivor's guilt, Rachel turns her back on the world behind an impenetrable veil of pain. When she receives a gift from the sea and allows the world to intrude, Rachel learns too late that some gifts are not meant to be kept forever.
Publisher Website: www.worldcastlepublishing.com
Places where available:
Amazon.com - paper back and kindle
Barnes & Noble.com - paper back and nook
Circle Books, Sarasota, FL
Village Voices, Bradenton, FL
Chakra Center, Sun City Center, FL
Visit Fran's World at www.franorenstein.weebly.com

Facebook - http://www.facebook.com/profile.php?id=1253621499

LinkedIn - http://www.linkedin.com/pub/dr-fran-orenstein/1b/278/295
Author's Den - http://www.authorsden.com/visit/author.asp?id=72489
Goodreads - http://www.goodreads.com/author/show/1051466.Fran_Orenstein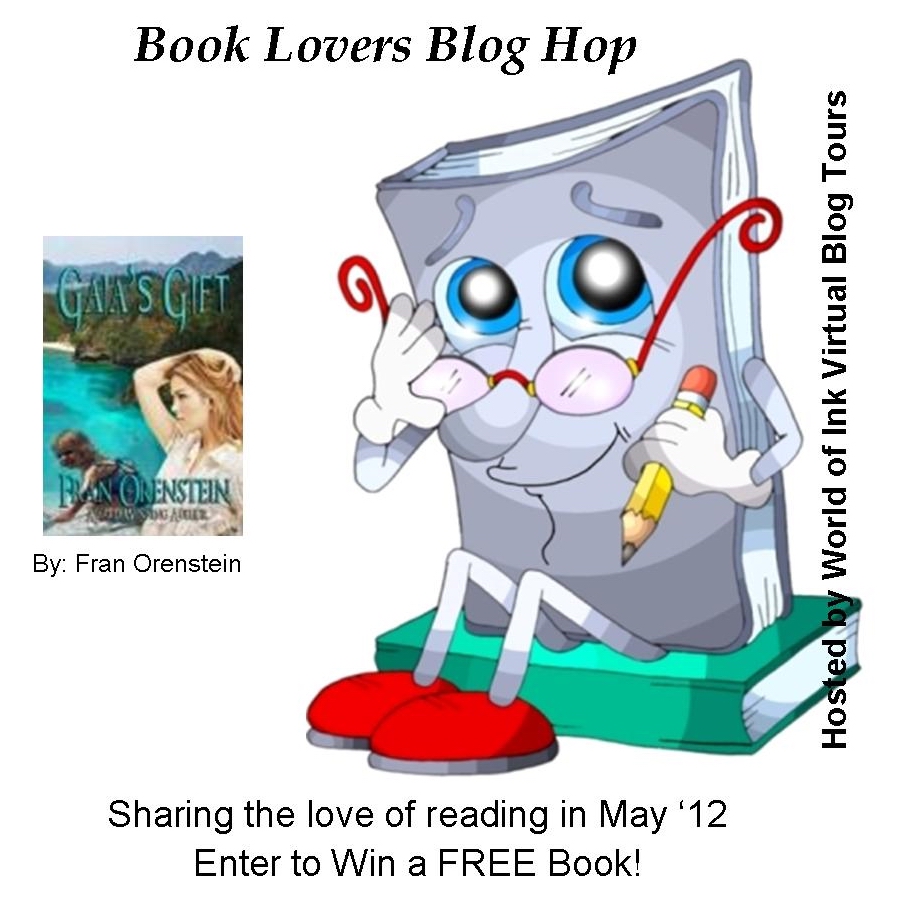 Book Lovers May '12 Blog Hop & Giveaway
Begins May 20th!
Make friends, share the love of reading and be entered to win FREE books!
All you have to do is enter at http://familiesmatter2us.blogspot.com/2012/05/may-12-book-lovers-blog-hop-giveaway.html
There are many ways you can enter.
1) Promote the Book Lovers Hop and this World of Ink Tour on any social network.
2) Tweet it once a day.
3) Share on Facebook.
4) Like the Book Lovers Blog post.
5) Leave a comment at the Book Lovers blog post.
Just to name a few.
Also, don't forget to follow those who have joined the Book Lovers Blog Hop. By joining the Book Lovers Blog Hop, you are automatically entered in our Book Giveaway! There will be one (1) winner for this May '12 Book Lovers Blog Hop & Giveaway.